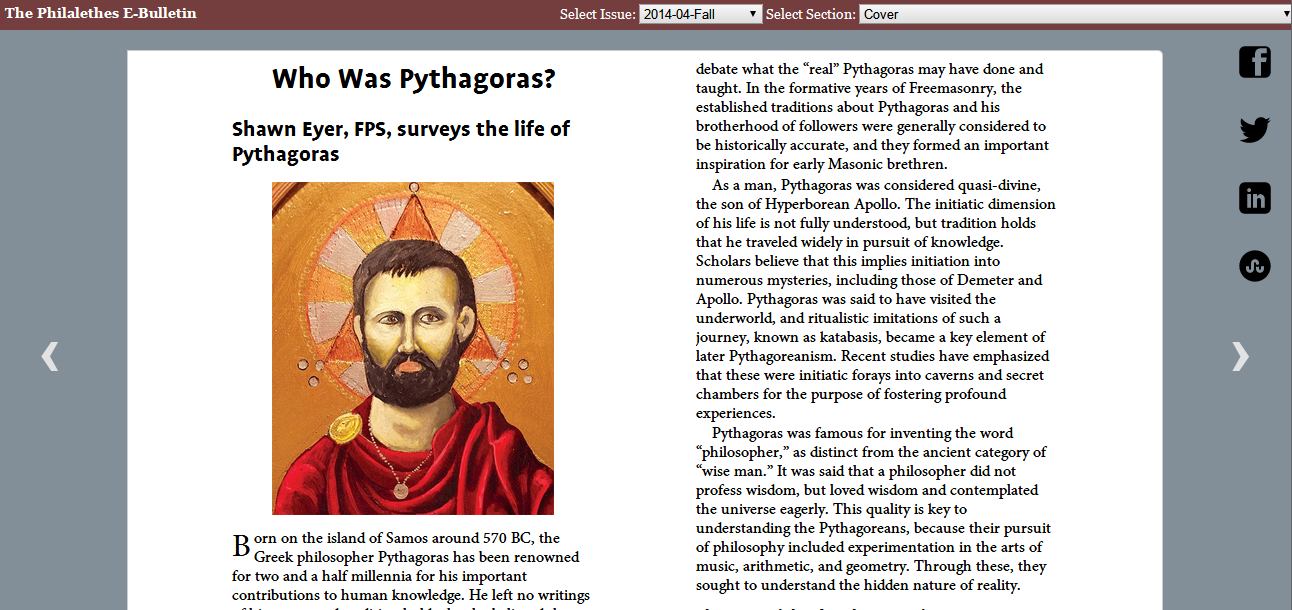 Philalethes E-Bulletin Online Reader
I began working on the Philalethes E-Bulletin in the Fall of 2013, and published the first issue in January of 2014. The E-Bulletin is published quarterly in EPUB and MOBI formats.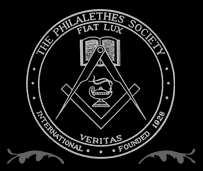 It's been a great learning experience. Not only have I learned a lot about editing, but I've really had to dive into how electronic publishing works. The intricacies of electronic book formats have become well-known to me.
The Philalethes Society isn't entirely comfortable with modern technology, however. Most complaints about the E-Bulletin came from those who didn't have e-book readers and weren't comfortable installing software on their PC to handle a new file format. Because of this, I built an online e-book reader specifically for the E-Bulletin.
The online e-book reader is based around the excellent EPUB.js library, with additional backend code written in PHP.
Click here to visit the Philalethes E-Bulletin Online Reader.